Once upon a time, a long time ago, a young American art museum curator was sent to Venice to bring home to Boston an important 19th century American painting that had been loaned to the Venetian Biennale. She could not believe her good fortune! The Italian government, being the Italian government, arranged for her lodging in a very disorganized fashion, which was to her added good fortune. They miscalculated when she would be needed in Venice and thus she was put up for a week at no expense to her or her museum, the MFA, Boston at the exclusive Hotel Danieli.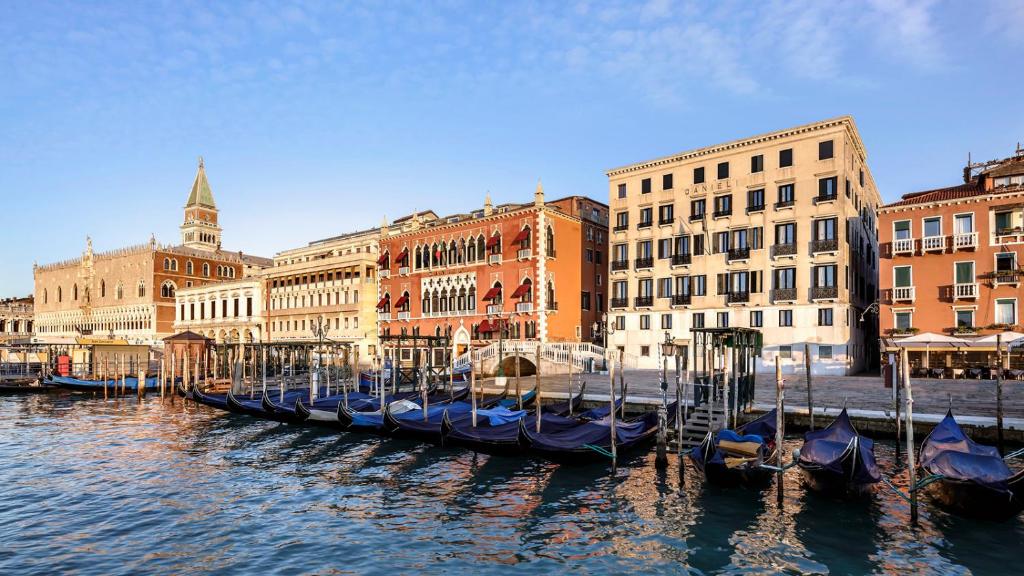 She had a beautiful room with a small balcony and French doors that opened onto the Grand Canal. She called this location home for a week while she explored Venice while waiting to be called to the Biennale to supervise the packing up of her painting.
During this week, she gazed across the Grand Canal at one of the most beautiful churches she had ever seen: the Santa Maria della Salute, with its large scroll-like volutes around the dome. She knew she would never forget the look of this church, and indeed she has not.
It was not until many decades later, however, that she ever went inside the lovely apparition, which seemed to float–though it was made of stone–above the water. This week, she/I had that chance!
I had to take a traghetto to get across the Canal (it was the best 2 Euro I spent during my time in Venice!):